Infrared glasses (IRG) offer excellent transmission in the shortwave IR (SWIR), midwave IR (MWIR), and longwave (LWIR) range. Physical properties such as low dn/dT and low dispersion enable optical designers to engineer color-correcting optical systems without thermal defocusing. The IRG family of chalcogenide glasses is optimized for pairing with the family of IR glasses and other IR materials to support cost-effective and high-performance optical designs. These glasses encompass the common IR transmission bands 3 - 5 μm and 8 - 12 μm, but can transmit as low as 0.7 μm. IRG glasses have below advantage as below:
Low dn/dT and low dispersion
Excellent transmission in SWIR, MWIR and LWIR
Customized coatings
Effective production from prototypes to mass volumes
Superior quality and repeatable performance proven by internal measurements and process controls of batch material
Effective performance for color correcting optical systems and athermal imaging designs
Furthermore, the IR glass series offered by ultiQuest can be processed using conventional grinding and polishing techniques, single point diamond turning or molding to support low- to high-volume component-level manufacturing.
NHG introduced seven Chalcogenide materials category for designers and manufacturers namely IRG201, IRG202, IRG203, IRG204, IRG205, IRG206, IRG207, with actual tested refractive index and transmittance through the wave range of 0.8µm up to 20µm data available. Download HUBEI NEW HUAGUANG Material Technology NHG brand Chalcogenide glass refractive index, transmittance data here, find out how this would work for your own application.
UltiQuest provides full technical support through your entire project development phase regarding materials selection as well as applicable manufacturing tolerance nomination according to your tolerance analysis.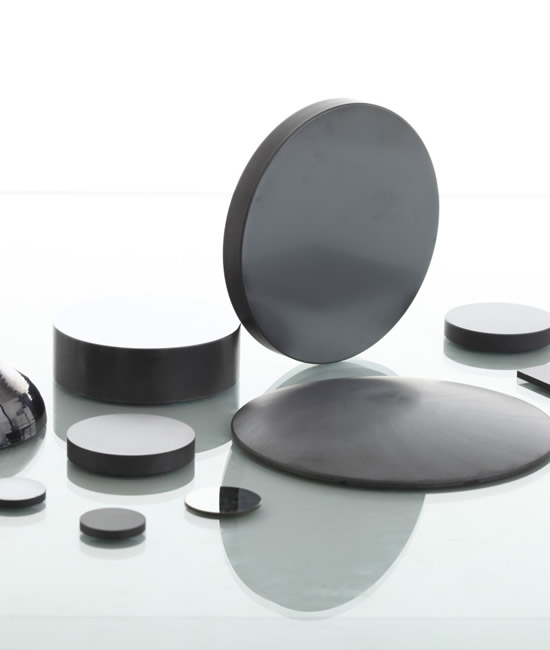 UltiQuest has been providing custom Chalcogenide glass sphere components for complex IR systems with strict quality control, Please talk to one of our experts to work out how UltiQuest could help you with your own Chalcogenide components solution today.
Chalcogenide lenses and windows omponent Specifications

Commercial Grade

Factory Standard

Precision Grade

Dimensional Tolerances (mm)

+0/-0.20

+0/-0.15

+0/-0.025

Center Thickness Tolerance (mm)

±0.20

±0.15

±0.025

Radius(%)

±2%

±1.5%

±1%

Focal Length Tolerance(%)

<3%

<1.0%

<1.0%

Surface Accuracy (wave)

5-2

2-1

1-1/2

Surface Quality

80-50

60-40

40-20

Centration(arc min)

5'

3'

1'

Coating( Ravg %)

R<1.5%@3~5µmor 8~12µm

Materials

Chalcogenide Glass

* Further, We are able to apply DLC coating on chalcogenide lenses. Call us or write to us today for consultation!